Dr. Iyengar with colleagues at the Colorado Oculoplastics Summit, where he gave an invited lecture on eyelid ptosis and blepharoplasty
Ptosis refers to one or both eyelids drooping. This is different from dermatochalasis, when patients get blepharoplasty. Ptosis is an actual weakening of the muscle that lifts the eyelid. Ptosis surgery can be performed from an external approach, with a skin incision, or from an internal approach, that avoids a skin incision. Depending on the degree of ptosis, Dr. Iyengar will determine which is the optimal approach for each patient. In general, significant eyelid ptosis often requires an external approach, while mild and moderate amounts of eyelid ptosis can be addressed from an internal approach. The external approach is called an external levator advancement. The internal approach is called a conjunctival-muellerectomy. Eyelid measurements taken during the eyelid evaluation are helpful in determining the approach and amount of surgery required. Both are outpatient procedures that may be performed in the outpatient surgery center or in the office setting.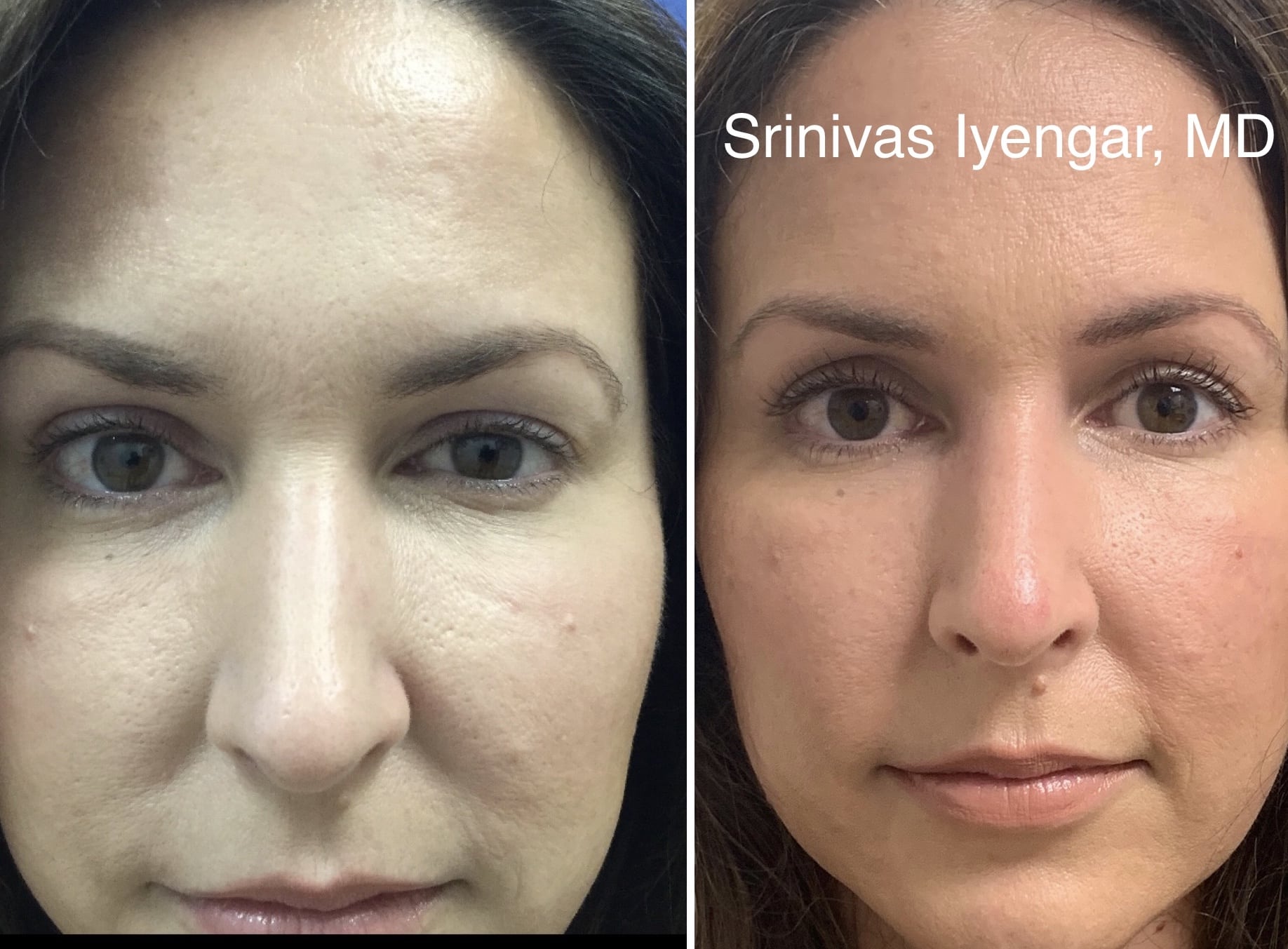 This young sales rep underwent scarless upper eyelid surgery by Dr. Iyengar to fix her left upper eyelid ptosis. She is pleased with the final result and back to selling surgical blades.